Skip to Content
The Gem of
Greenwich Harbor
Elegance On
the Waterfront
Welcome to Delamar Greenwich Harbor, where your worries melt away the moment you arrive. Take in the calming views of the harbor from your private balcony, explore our unique art collection throughout the hotel, or simply relish in a cozy nook in our lobby. Unwind and relax by treating yourself to a revitalizing massage or facial treatment at our award-winning Spa. Indulge in a culinary dining experience at l'escale restaurant, where you'll feel transported to Provence.
Delamar Greenwich Harbor
Rooms & Suites
Guest Rooms & Suites
The undisputed crown jewel of Greenwich Harbor welcomes you to relax and unwind inside its meticulously appointed guest rooms and suites that exude old-world charm with decidedly contemporary conveniences and designer touches.
Select A ROOM
This holiday season, Delamar Greenwich Harbor invites you to revel in festive cheer with our variety of special events and offerings. Enjoy delectable holiday menus at l'escale restaurant and plan the perfect holiday party in our enchanting settings. Welcome the New Year in style with our exclusive NYE package. For the ultimate gift, consider a relaxing Spa treatment or an exclusive hotel gift card.
Celebrate the Holidays
The iconic l'escale restaurant bar, or "port of call," is best known for its french influence cuisine. The restaurant's intimate décor, with its two-hundred-year-old terra cotta stone tiles and wood-burning fireplace, transports you to Provence, with its unmistakable beauty and charm.
*Please note l'escale will be closed for the month of January.
Your Table is Set
Our Spa promotes restorative treatments that provide a 're-set.' We focus on health, rebalance, and restoration, offering European-based, cutting-edge treatments with two of the world's leading skincare brands: Biologique Recherche and Valmont.
Relax Here
TESTIMONIALS
Five-Star Accommodation
"

The hotel is charming and elegant. The staff is exemplary: helpful, friendly, and very accommodating. The location is perfect. It is by far the nicest hotel I have ever stayed in!

"
-Ciders62/TripAdvisor
New Year's Stay
"

Great experience! Stayed in the Presidential Suite on New Year's Eve. The food was amazing at l'escale. This was our first time staying at the hotel. Will definitely be back. Very spacious room and balcony.

"
-iv0nad95/TripAdvisor
Close To Everything
"

We enjoyed our stay and will return. The hotel was close to everything we needed, and the staff drove us when we needed to go someplace further than we wanted to walk.

"
-Aslcci/ TripAdvisor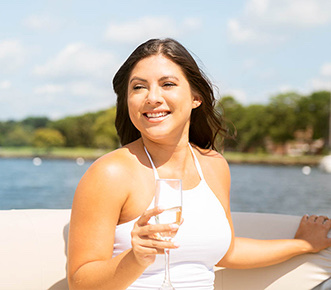 Location
Perfectly Situated
With its coveted location right on the waterfront, Greenwich Harbor's "crown jewel" offers sophisticated travelers a taste of elevated old-world enchantment amidst an upscale shopping scene and must-see attractions.