Skip to Content
A Relaxing Interlude
Introducing our newest spa, where you will experience a tranquil sanctuary for relaxation and holistic rejuvenation, the moment you walk thru our doors. We offer restorative treatments by our knowledgeable therapists and estheticians to provide a "re-set" while focusing on health, rebalance and restoration. Experience European-based cutting-edge treatments, with two of the world's leading skincare brands: Biologique Recherche and Valmont. We look forward to welcoming you to unwind and recharge in one of our three treatment rooms with amethyst bio-mat treatment tables, as well as our relaxation room, sauna and steam shower. Our spa is open and available to all, including day spa guests.
Southport Hotel Spa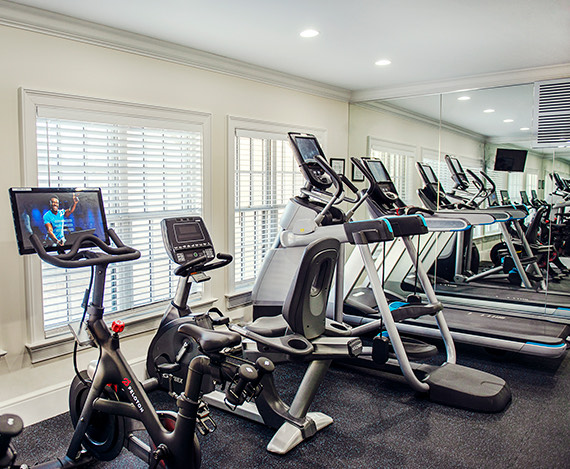 Focus on Fitness
Adjacent to our on-site spa, our simple fitness center offers the essential equipment you need to get your heart rate up; including cardio machines, TVs, eucalyptus-infused towels, and bottled water.
Fitness Center Hours
Monday–Friday | 6:30 am – 9:00 pm
Saturday & Sunday | 7:30 am – 9:00 pm
Honoring a diverse range of health and fitness goals, Delamar Southport takes great pleasure in partnering with a local gym*, just 0.1 miles away. To explore our wellness offerings further, please contact our front desk team.
*This offering is subject to availability